I recently saw that a lovely UK based nail blogger, RaRaReid, whose nail skills are to be envied, admired and awed at, actually has an Etsy shop where all of her nail designs can be yours at a very affordable price!
She sells a number of really adorable and fun nail design sets in acrylic so you can apply them yourself, whenever you like.
I thought it was so cool and she's a lovely nail beauty blogger so definitely check out her Etsy shop when you have a free moment!
Here Are Some Of My Favorite Designs from her shop!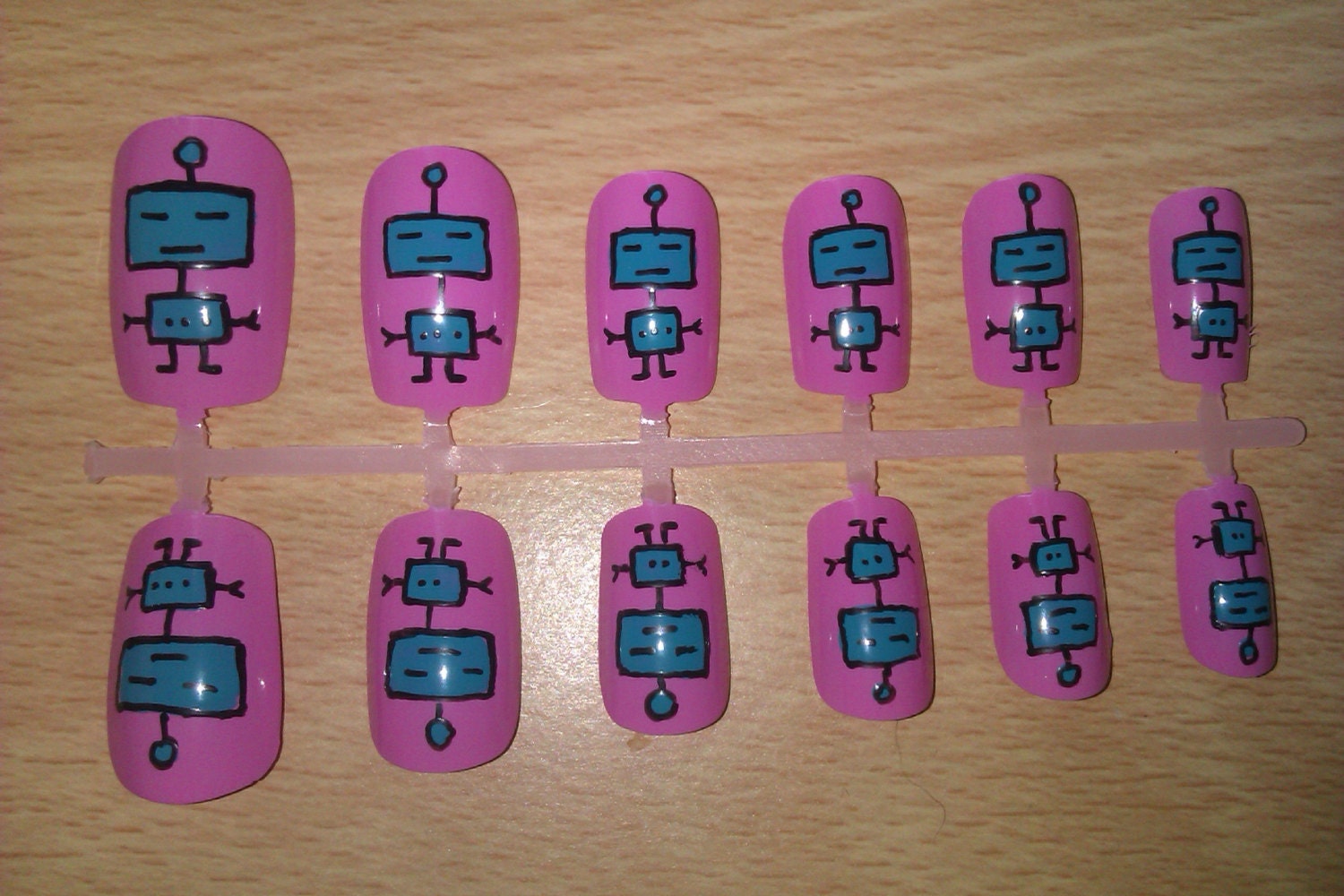 Hand Painted False Nails – Cute Robots
You can see all of the hand painted nail designs she offers in her Etsy shop – here.
What Do You Think of This Kind of Custom Nail Beauty?
Would You Buy Hand Painted False Nails Like These?
♥ Tianna