*affiliate links in post*
 I absolutely love to read. Reading was one of the first things I ever experienced which opened my eyes to the limitless world of imagination and also inspired me to want to travel to new and exciting places, some of which, I never thought I'd want to go.
Here Are 5 Travel Destinations Inspired by Some of My Favorite Books!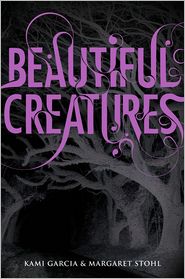 Southern USA – South Carolina, Georgia (esp. Savannah) , & New Orleans
I never used to have any interest in visiting the southern United States, in fact, I thought the Civil War history was seriously dull up until this past year when I read the Beautiful Creatures series. The story takes place in an imaginary location, Gatlin, South Carolina, which doesn't actually exist, but we assume it's based on actual small towns in S.C. and other southern states and the book itself deals with magic and things, but the pages ooze with southern charm and character so much so that I've been struck by a need to visit the south. The film adaptation looks to be filmed in Savannah, Georgia. Either way, this entire series has got me riveted with all things Civil War and Southern from the beautiful lush trees and greenery to the food, culture and creepy old houses.
 London, England, UK 
I've actually been to London once before when I was 15, but since I only visited for a few days, I don't think I was really able to go to the places I wanted, especially since I was traveling with my parents. After reading the Infernal Devices, which actually takes place in Victorian era London, I have been struck with the idea of visiting all of the historical locations mentioned in the book as many of the places are actual real places or based on real places. The series, itself, is based on all things magic and fantasy and is a prequel to the more well-known Mortal Instruments series ( book #1 is City of Bones), but so many places are mentioned that I would now really like to visit!
Tybee Island, Georgia
The Last Song is a typical romance novel by Nicholas Sparks which takes place in a small Southern town on the east coast. Like many of his stories, this one also takes place in an east coast beach town. I'll spare you the details of the story – you can rent the film (with Miley Cyrus) or read the book – it's all fairly predictable. Honestly, as predictable as it is, I still really enjoy books like this because they're such easy summer reads and they take place in the most beautiful beach settings. This one, in particular, takes place in Wrightsville Beach, N.C., but they filmed the movie on Tybee Island, Georgia, which is where I want to visit. Just google photos of it or watch the film because the place is simply breathtaking. It takes all the lushness of the south and places it right next to a beach. In my opinion, that's the best of both worlds!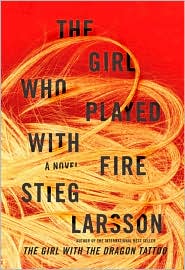 Stockholm, Sweden
The Millennium Trilogy AKA The Girl with the Dragon Tattoo series is one of my favorite series, probably only second to Harry Potter, and with good reason! 
This series is an incredible one about a young woman who does not play the victim and fights back despite the horrible things that have happened to her. She's also a badass computer hacker. The story is AWESOME. Anyway, aside from the story, I was fascinated with all things Swedish and Sweden related for months and months are reading this series. The place, itself, seems like a really fascinating one that I would absolutely love to visit and experience!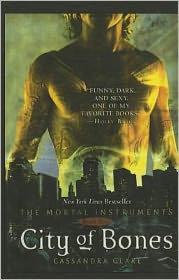 New York City, New York
Another favorite, the Mortal Instrument series takes place (mostly) in New York City. This series takes place in the same world as The Infernal Devices, but modern day and in New York. Tons of places are referenced in this book, many of which actually exist in NY that I would love to visit. Aside from that, NY is actually a place that I think anyone should want to visit as it has tons of unique things to offer from food to architecture, culture, and music among other things.
What Books Have You Read Which Prompted You to Want to Travel to a Certain Place or Sparked an Interest of Some Sort In You?
Have You Read Any of These Books/Series?
♥ Tianna